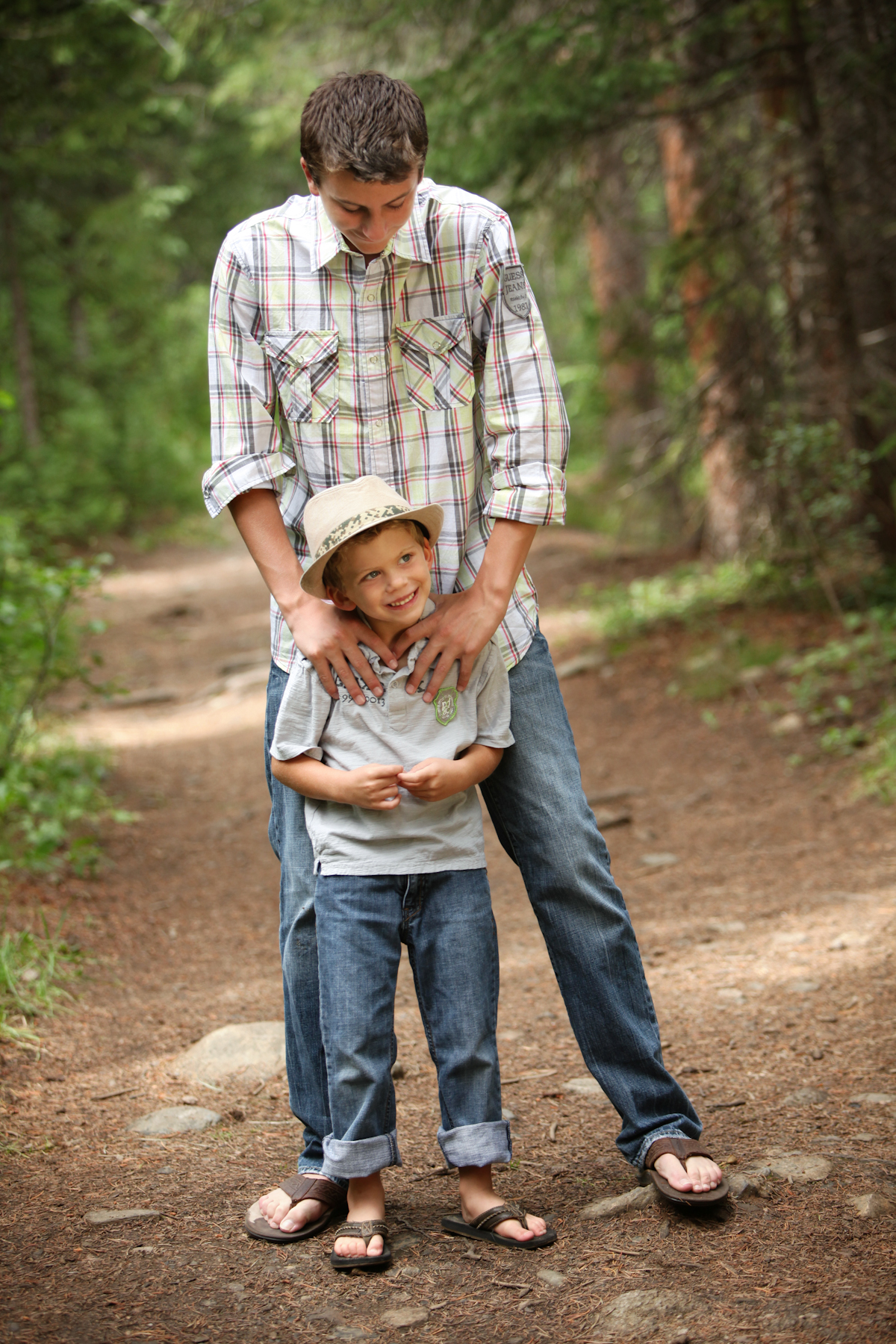 Have additional questions about prepping for your session? We're happy to help…
What to wear?  
Coordinate but don't necessarily match.
When styling a photo session, I like to start out with a basic color palette and go from there.  It can help to have one focal outfit in the photos who carries a pattern in their outfit that the rest of the group's clothing or accessories pulls from, while keeping everyone else's outfits more simple.  You can do this with a neutral and a few colorful brights, or try a softer palette that has different tonal ranges of the same shades.
It tends to be easier to find the "center stage" pieces in girls and women's clothing, so I will often start with the females and then pull colors from their outfits to create a look for the boys and dad.  Also a plaid shirt on boys can be a great focal outfit as long as you balance with others in the family to be in solid colors.
Accessorize.
Hats, scarves, flowers in the hair for girls, jewelry, vests, sweaters, jackets, all these things can take it to the next level for a "complete" look.  However, don't let the accessories overwhelm the subject or the images.  Babies and toddlers are beautiful in their simple purity and I want them to be the star and not the giant headband.  Accessories should compliment.  Choose your accent colors and fill in outfits with those punches of color in accessories.
There are a few bonuses to using accessories well along with layering them.  One is changing them up a bit in the session giving you multiple looks without wardrobe changes.  They can also be something that subject can interact with and give me ways to get people comfortable in front of the camera.
Textures and Layers.
Textures and layers create interest in photos.  I love using multiple textures and layers, especially with a neutral color palette.  tweed, crochet and embroidery details, lace, hand knit items, smocking, ribbons, ruffles etc. all add dimension to the final image (especially in Black and White).
Now that you're ready, we'll see you at the studio…
Shea Photography
11272 Ridgeview Rd
Olathe, KS 66061